This weekly chart shows that BZUN had a high volume GLB break-out on Friday to an all-time high. BZUN has a 99 RS rating on IBD.  BZUN has more than tripled over the past 250 days.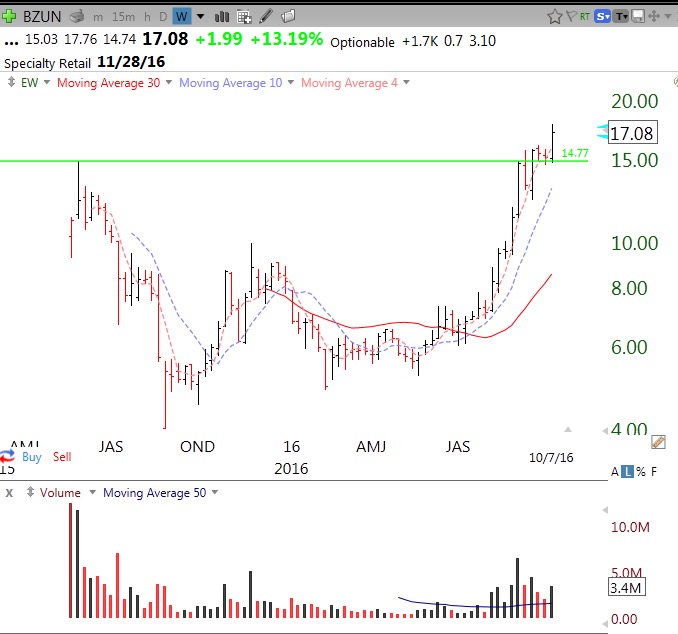 CATM also broke out last week. CATM has an IBD Composite rating of 93.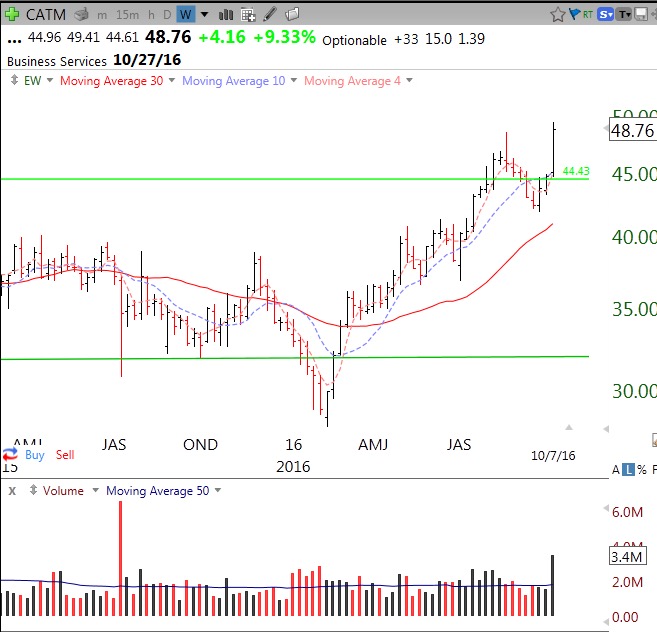 I attended the free TC2000 work-shop in Virginia on Saturday. The new Version 16 of TC2000 allows trading from charts and includes options. It also allows one to paper trade right off the charts so as to test out various signals and strategies. I was amazed by what is now possible with this powerful software. Check it out!
The GMI is now 3, but it is still on a Green signal.