I see few media articles discussing a government shut down in October. Here is an exception. While a lifting of the debt limit may eventually be passed by Democrats  as part of a reconciliation bill, I would not rule out hysteria about it until then. This could add to market volatility the next few months along with  a resurgent pandemic. For all of these reasons and the "air pockets" in leading stocks last week I am getting very defensive in my trading accounts……
Still, some stocks are strong. For example, this weekly chart shows that DXCM broke out  with a GLB last week.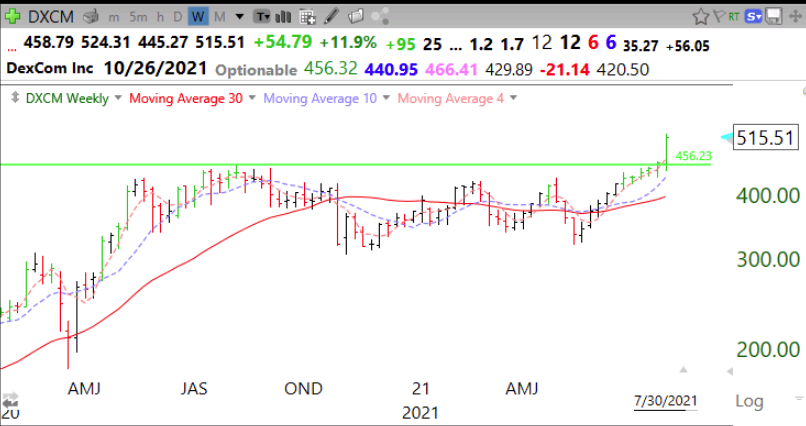 MITK had a beautiful GLB and cup and handle pattern.
And PKI followed through on its recent GLB.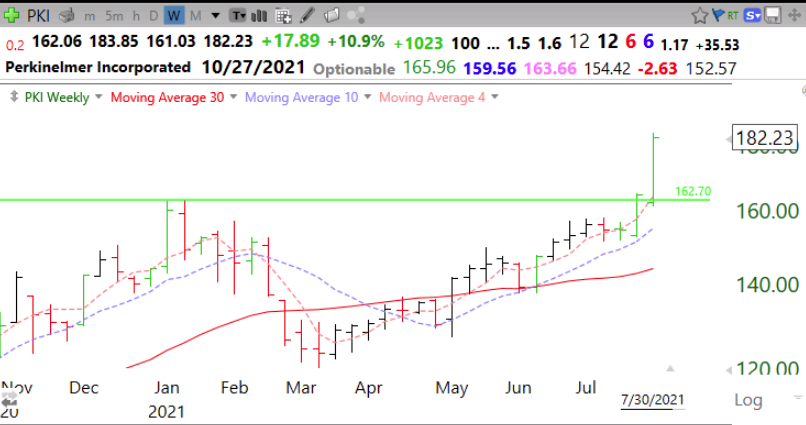 But this daily chart shows AAPL sitting on its green line. If it closes back below it will be a significant omen for the market.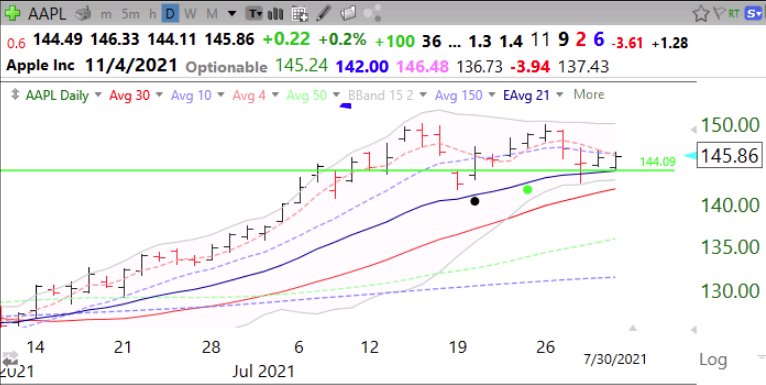 Meanwhile, the GMI remains Green and at 6 (of 6).