HLT had a failed GLB and then closed back above its green line on Friday after an oversold bounce, designated by the black dot. People I know are traveling and staying at hotels. I also noticed this weekend that parking spaces were exceedingly rare at Costco and other local shops. The consumer is back.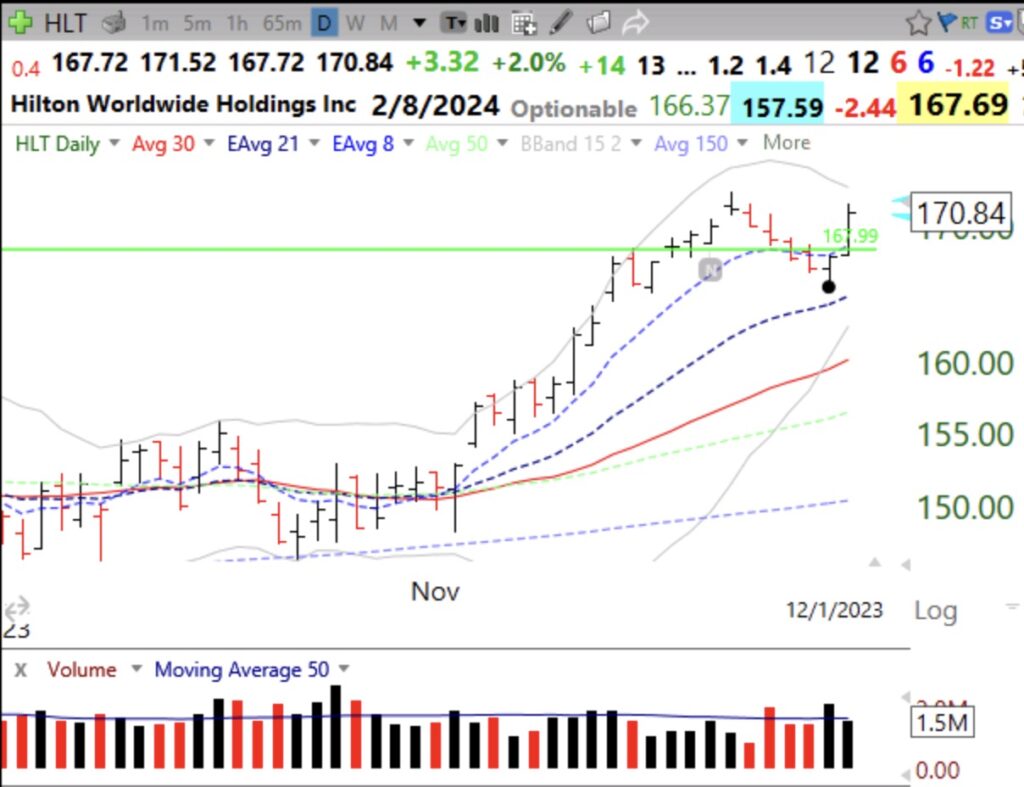 Home builders are taking off. One way to play it is the 3x ETF, NAIL.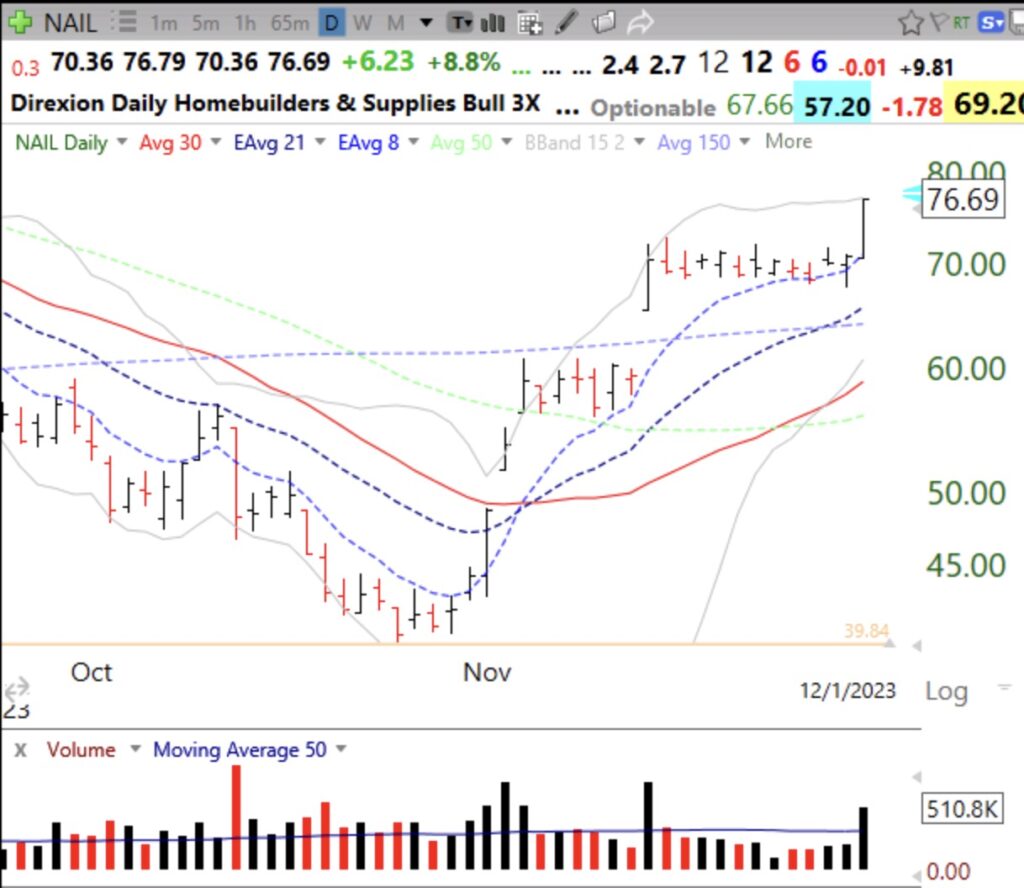 The GMI is strong and GREEN!