The SPY is just hanging on to its 30 week average but the 4 wk has crossed above the 10 wk. This week should reveal its likely trend. Remember, we are approaching "Sell in May" time.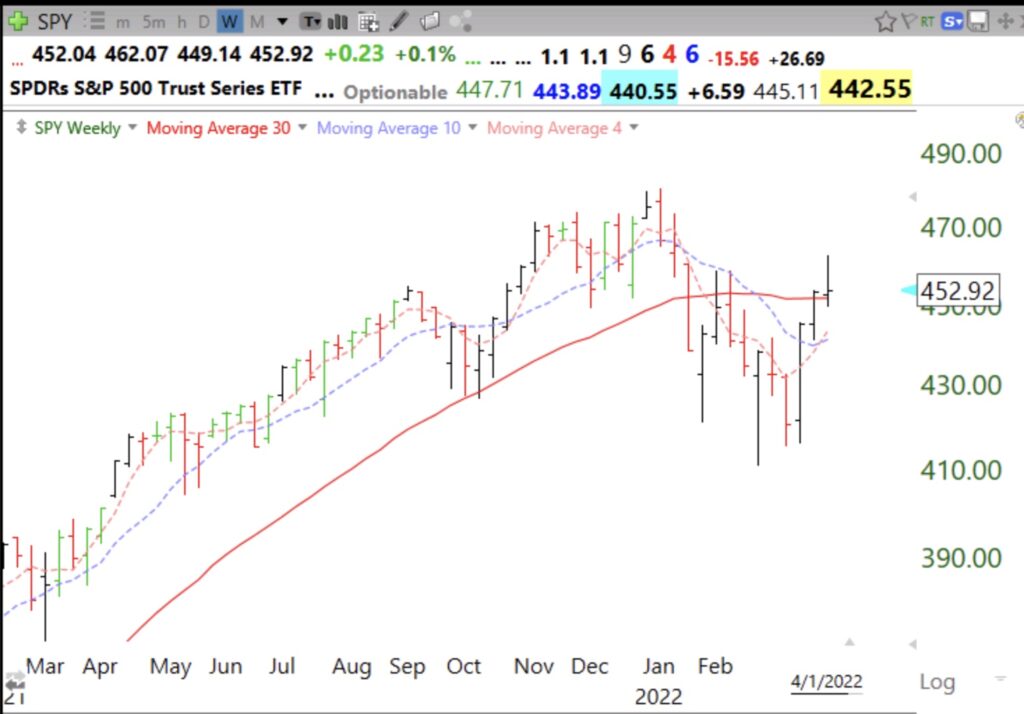 But the 10/30 weekly chart of the SPY shows a possible change in trend (towards down).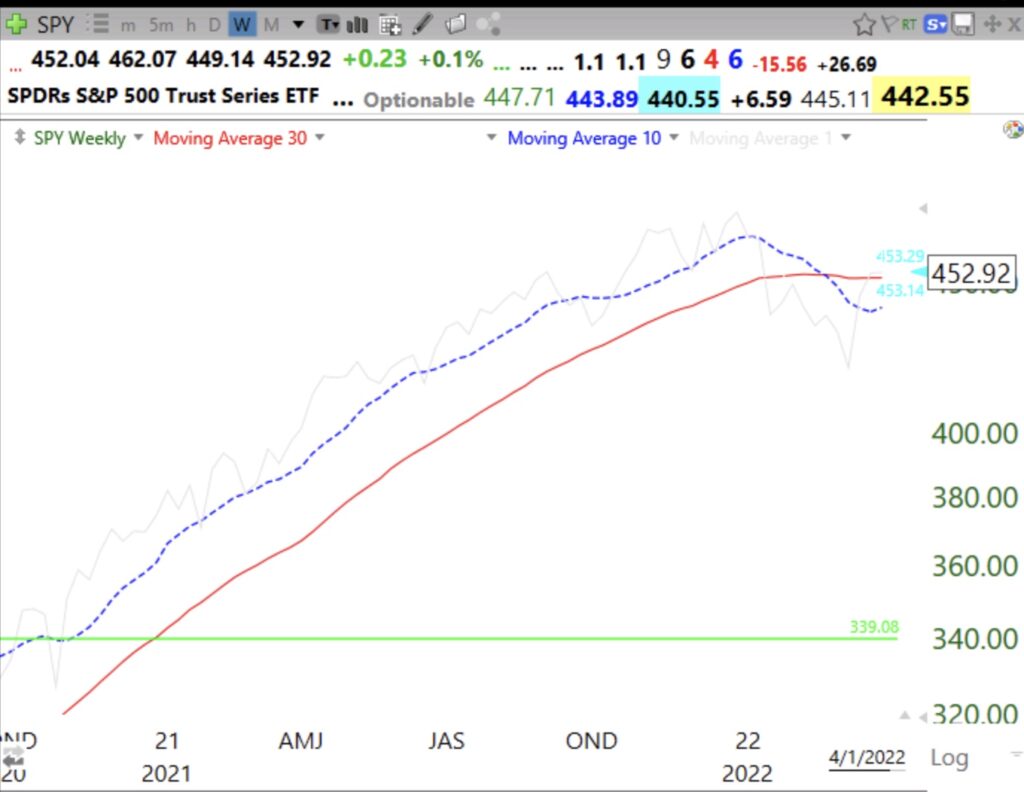 I looked at the 10/30 weekly charts for 36 ETFs representing foreign markets. Only 9 of them had their 10 week avg >30week avg for at least 2 weeks. They are: Thailand (THD), Peru (EPU), Qatar (QAT), United Kingdom (EWU), Mexico (EWW), Canada (EWC), Brazil (EWZ), South Africa (EZA) and Chile (ECH).  Many countries look like China (GXC). What is this telling us about the health of the world economies?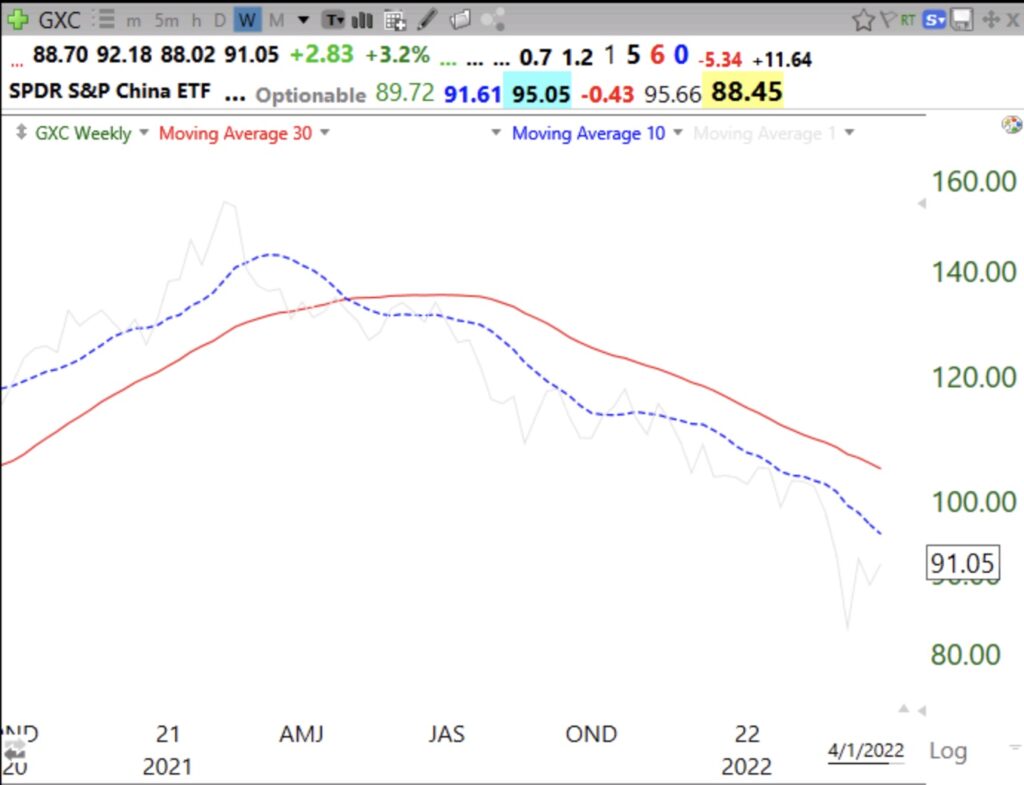 The GMI is at 5 (of 6). The only way the GMI will turn 6 is if the QQQ retakes its 30 week average (solid red line). Stay tuned.