One of my favorite scans I created with TC2000 searches for a stock in a strong up-trend, at a  20 week high in relative strength vs. SPY,  that reached an ATH in the past 3 months and that has bounced up off of its rising 4 week average. If I buy one of these stocks I place my sell stop at the bottom of the weekly green bar, see the chart example of ACLS below this list. 29 stocks out of almost 7,000 passed this scan. I sorted the 29 by the amount each stock closed above its 250 day low (c/minl250, see last column). Here are the top 20. Seven of these stocks have at least doubled their low price. Stocks with a blue flag in the first column appear on my watchlist of recent IBD/MS stocks.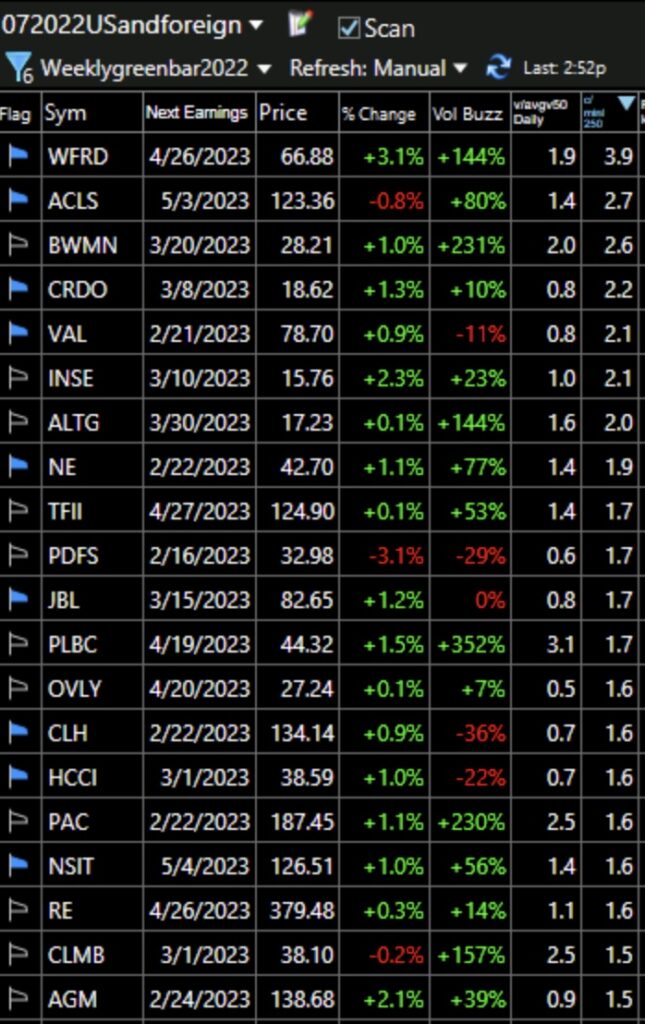 ACLS is an example of a weekly green bar stock. (I color green the weekly price bar all stocks that bounced up off of their 4 week average even if they did not survive all of the conditions in the scan.) Note how ACLS found support above its rising 4 week average (red dotted line) the  past 5 weeks. That is a pattern of a strongly advancing stock. A weekly close below the 4 week average would be the first sign of technical weakness and a warning that the rise may end. A weekly close below the 10 week average (blue dotted line) would be a sign for me to completely exit, if I owned it. Note the rising weekly volume as the stock has climbed. Also note the green line break-out to an ATH last week. ACLS  also follows my yellow band rocket stock pattern. According to MarketSmith, ACLS has Composite and RS ratings = 98.  The technicals tells me what to look at and when to enter or exit, but the fundamentals must also be strong.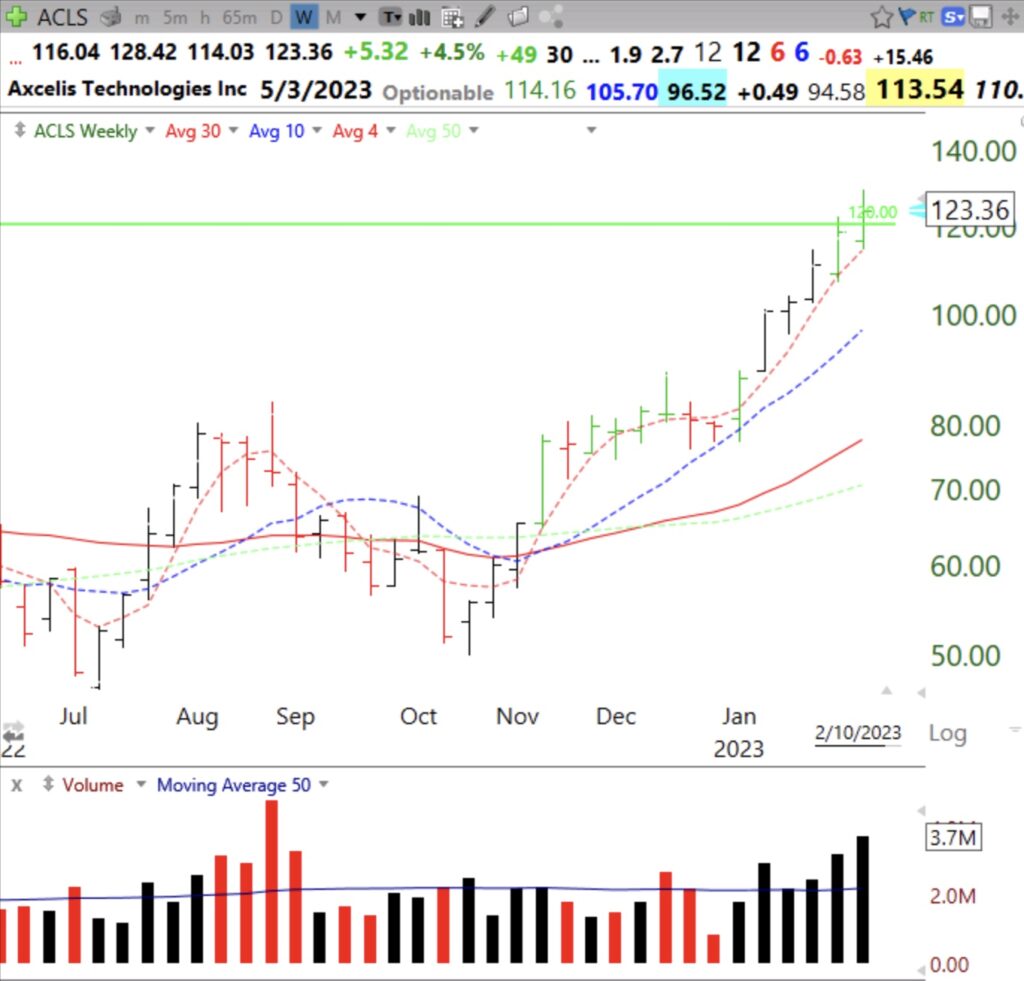 The GMI remains at 5 (of 6) and on a Green signal. But note that my more short term and sensitive GMI2 components have weakened.