I would have liked to see higher volume on this break-out, but FDX broke out after re-testing its last green line break-out (GLB). There is a new green line peak at 305.69 where one would expect some resistance. So this rise could continue to that level. I would then wait to see if it can have a new GLB. I tweeted about FDX intraday. You may follow my tweets @wishingwealth.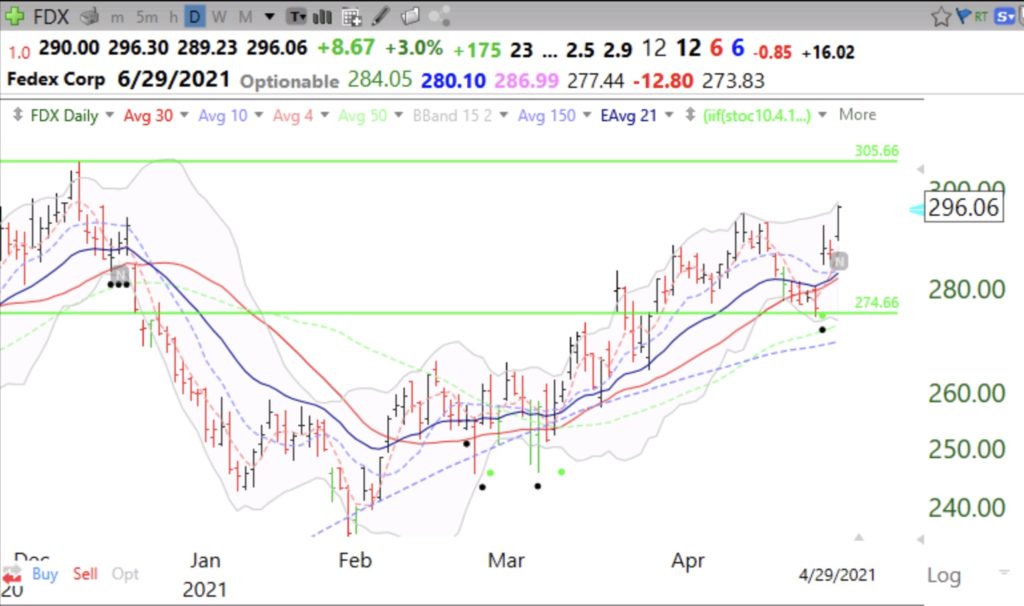 Another stock that is advancing after a retest of its GLB is $CHUY. Not sure of its fundamentals though.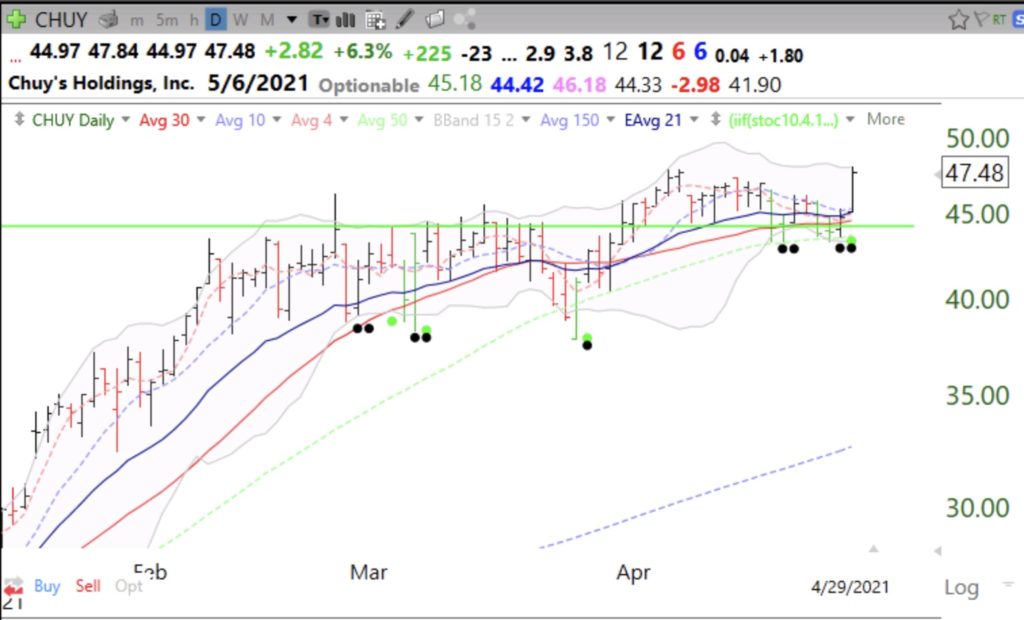 $FB has also retaken its green line. Understanding the GLB can lead to some large gains. From my glossary:
Green Line Breakout (GLB)
I draw a green line on a monthly stock chart at a bar at an all-time high that has not been penetrated (or closed above) for three straight months (or 3 bars).  It basically is  a strong stock breaking out to an all-time high (ATH) after at least a 3-month consolidation.  Green line breakout stocks, in my experience, often go on to make a series of new highs as they rocket toward the moon. Most stocks I purchase are near or above their last green line top.
Here are the monthly and daily charts for FB.