Blog post: Day 17 of $QQQ short term down-trend; $QQQ remains in daily BWR decline; IBD calls FTD and resumed up-trend; Link to last week's AAII webinar in blog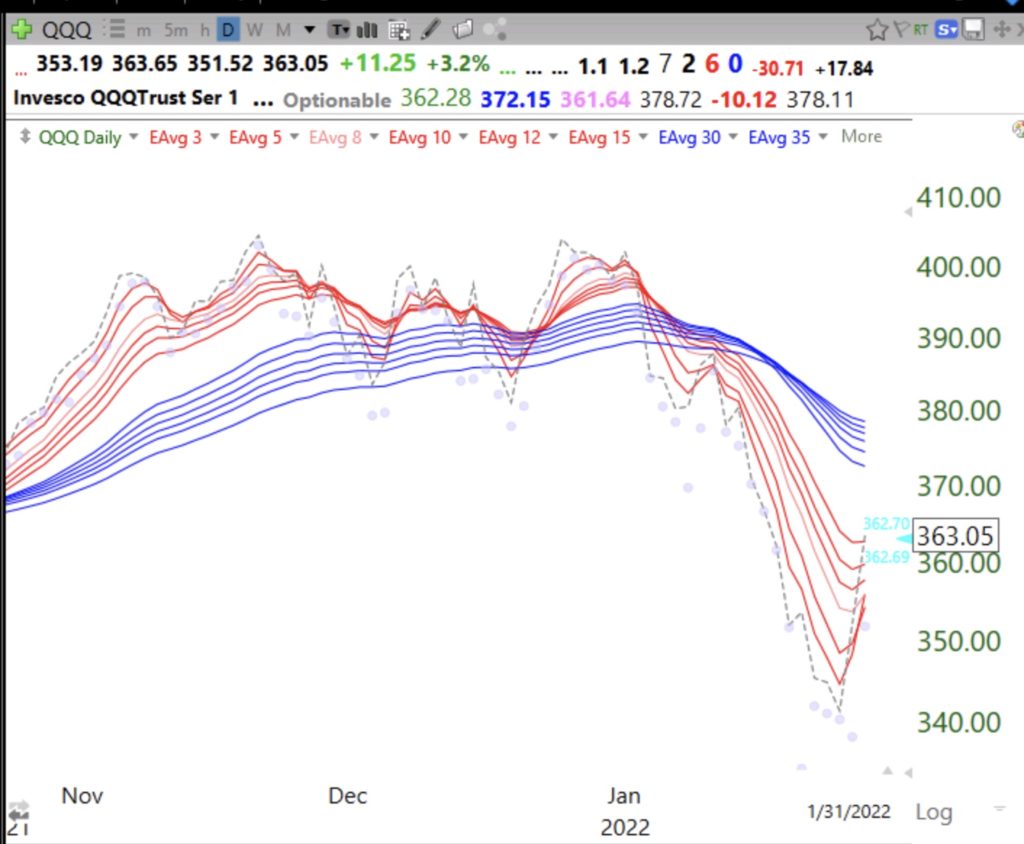 Go here to see my AAII Eastern Michigan webinar last week.
FTD= IBD follow through day.  Therefore IBD thinks this rally has legs.