Will QQQ stop at the June low or will it decline to the trend channel line (237.47) and former green line top or go further below?  Note  the  above  average  volume  last week when QQQ declined.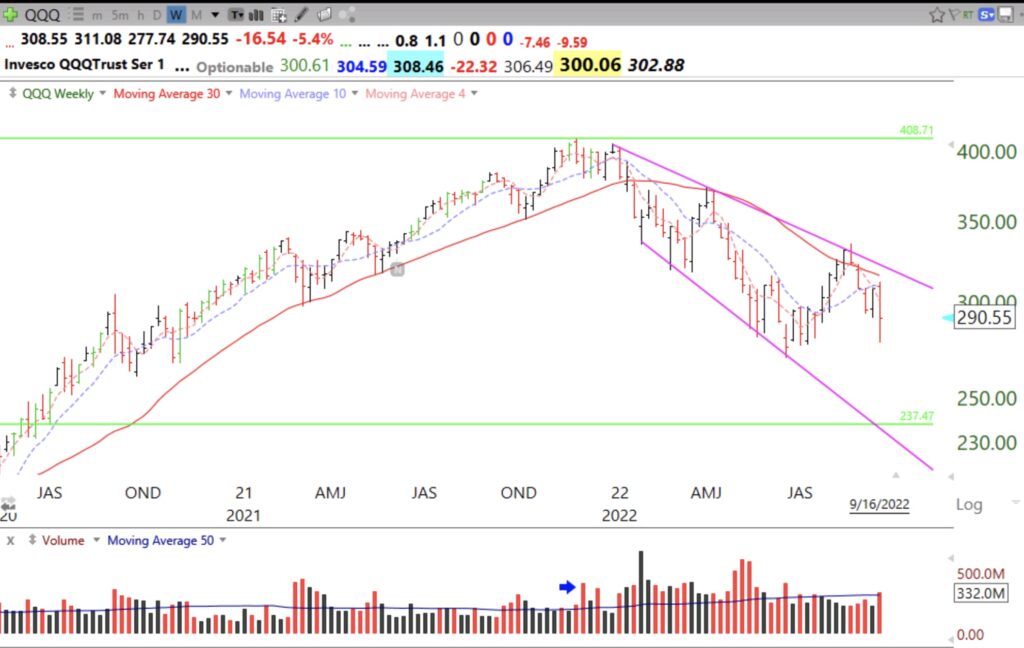 FDX gapped down Friday after the company announced they were withdrawing guidance and feared the whole world was entering a slow down. Anyone who understood basic stage analysis would have exited FDX in August 2021 when it closed below its 30 week average (red solid line) and entered a Stage 4 down-trend. As long as the 30 week average is declining, I am out of a position or short.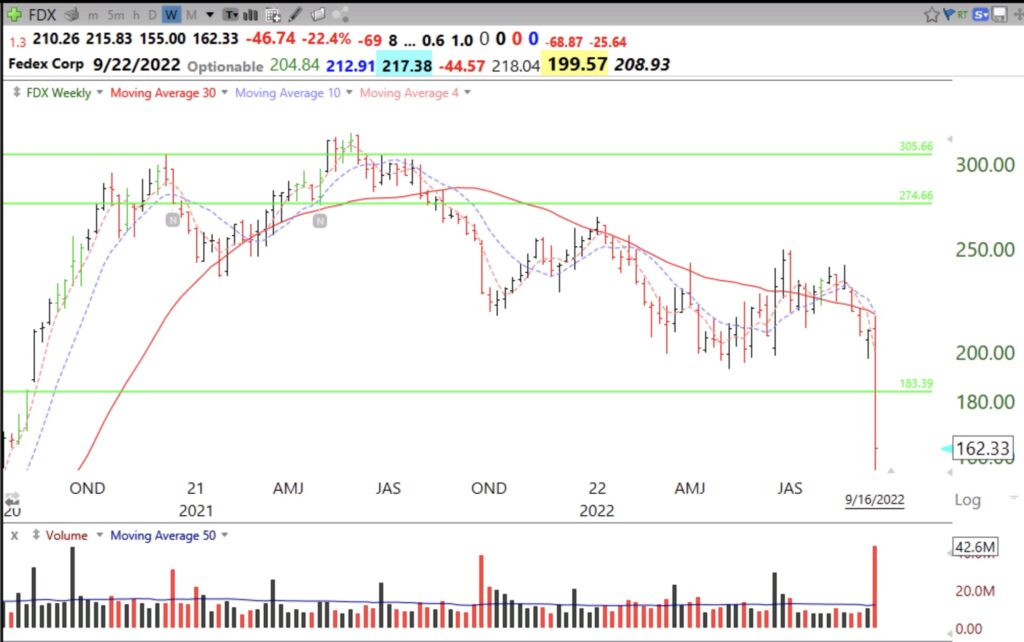 FDX was also recently in a weekly BWR down-trend.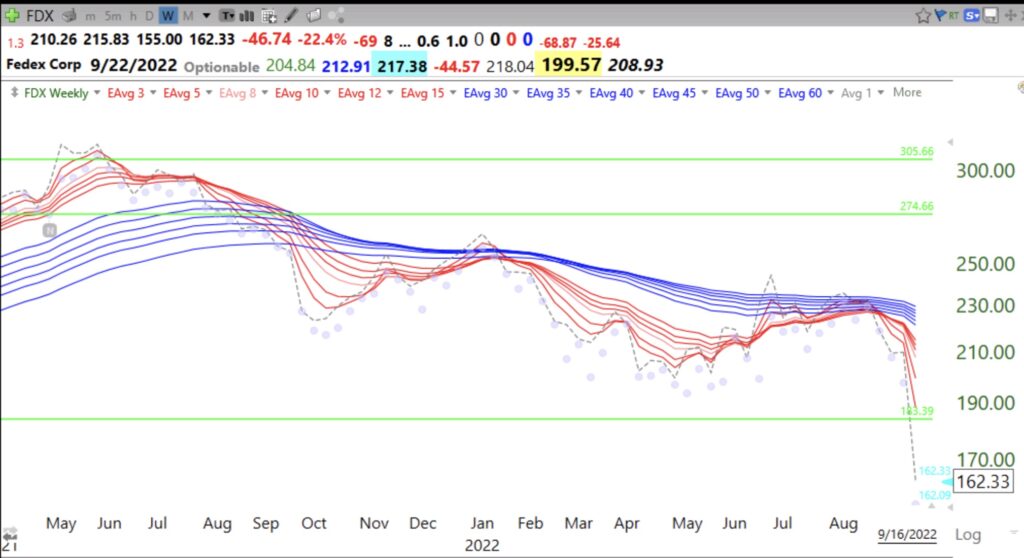 The GMI remains at 1 (of 6) and on a RED signal.