This weekly chart of SPY shows the 10 and 30 week (red solid line) averages and the gray line shows the weekly closes. As long as the 10 week is above the 30 week average the market is in an up-trend. Note the closes are leading the index higher.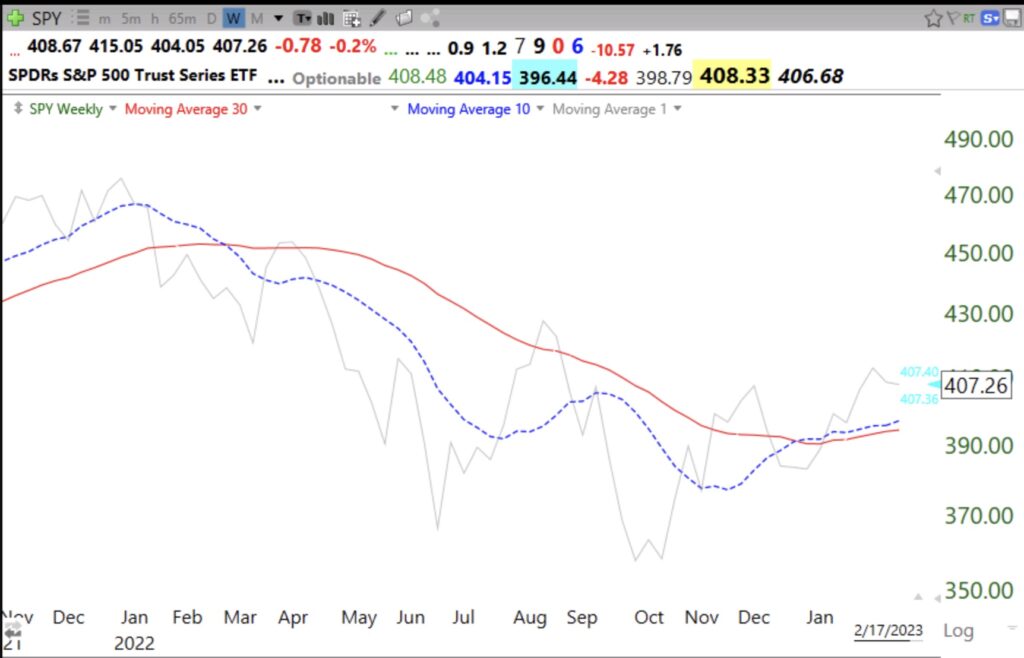 The DIA is even stronger.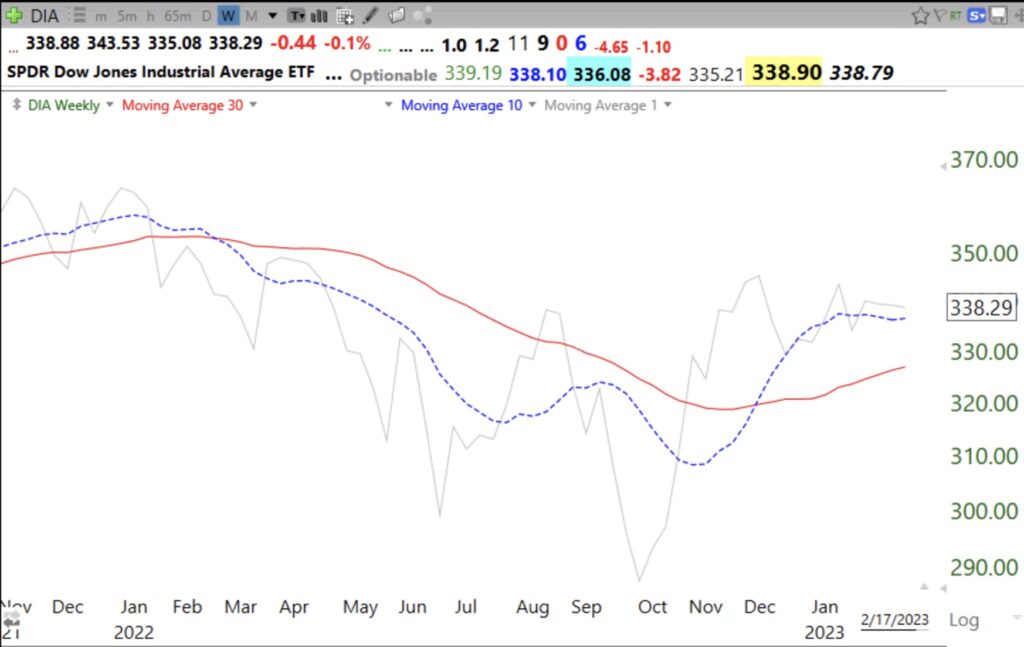 QQQ is lagging but pointing upwards.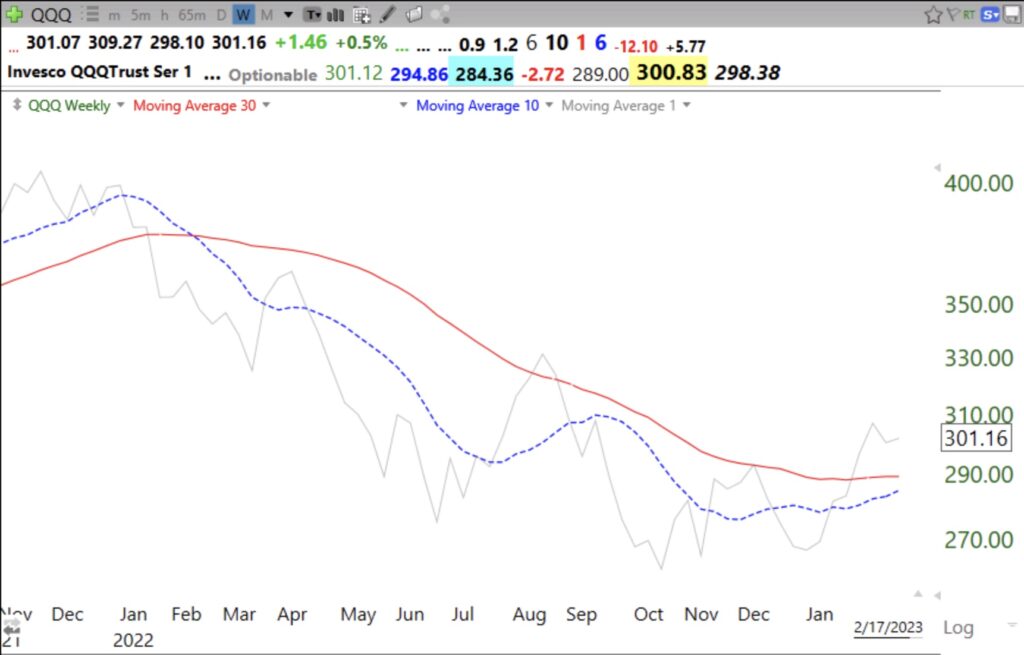 The GMI remains Green at 6 (of 6).