While the major market trend remains down, the fact that DIA, SPY and QQQ all had green dot signals on Thursday suggests to me a possible near term bounce. I know the futures are currently down, but maybe traders will close out their shorts over the weekend. And we are approaching the end of the 4th quarter when we could get some mutual fund window dressing. A green dot occurs when the fast 10.4 daily stochastic crosses above the 10.4.4 slow stochastic. Persons who have TC2000 can access my club here and view a video tutorial showing how to automatically place the green dots on your charts. Here is QQQ.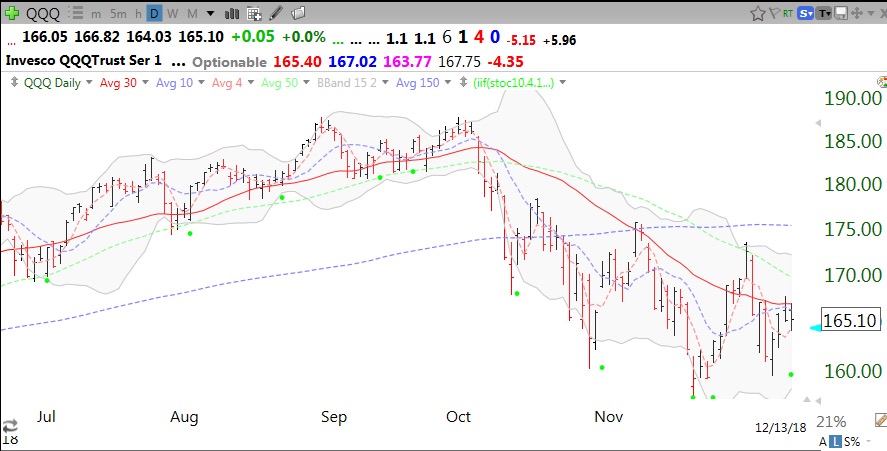 AAPL demonstrates that the green dot bounce does not always go far in a down-trend.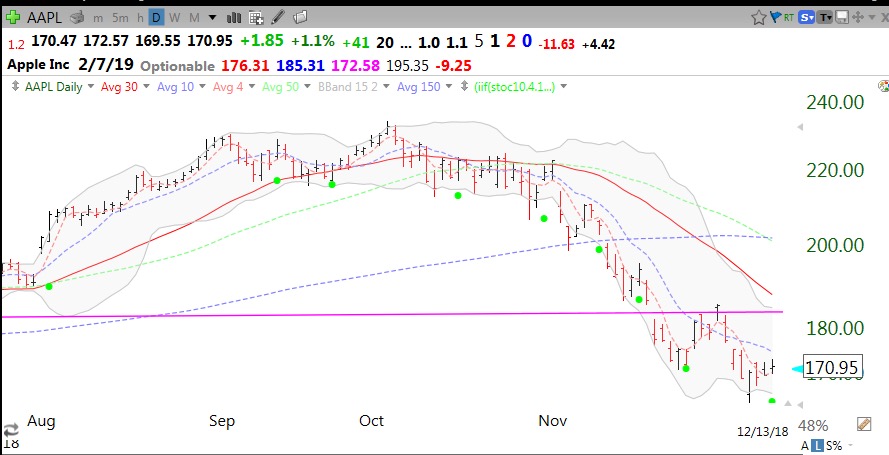 Green dot signals have worked better for me with stocks in an up-trend.