We are in a tradable short term rally in a longer term down-trend. One foot must be out the door and ready to exit if things turn down again. My scan found a few stocks at ATH that had good technicals. VTNR retook its green line with a black dot, oversold bounce signal.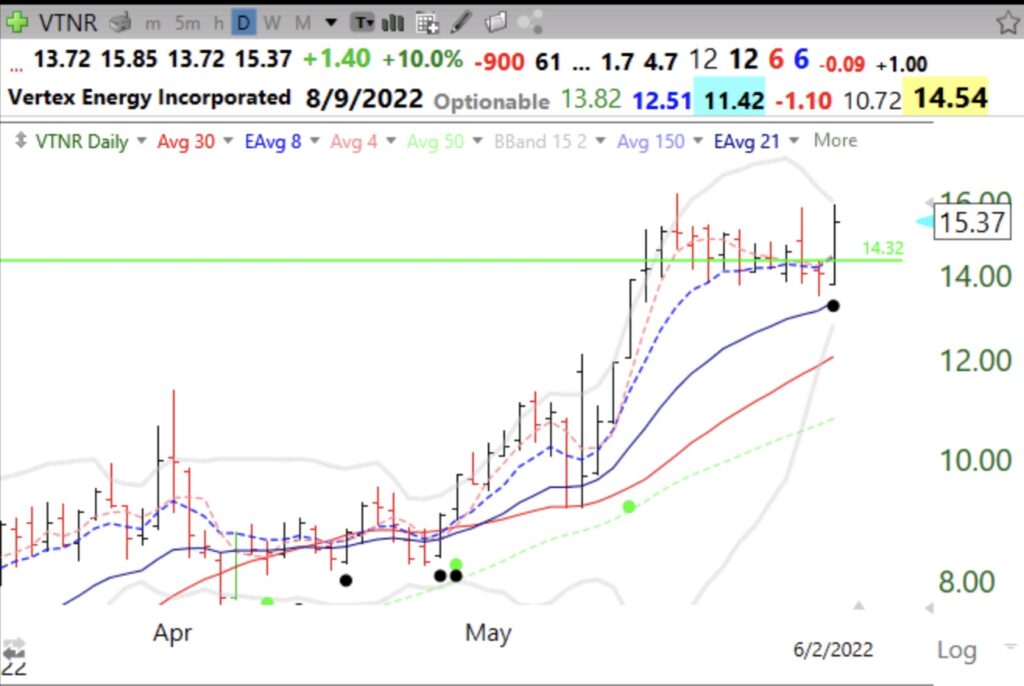 CEIX held its green line.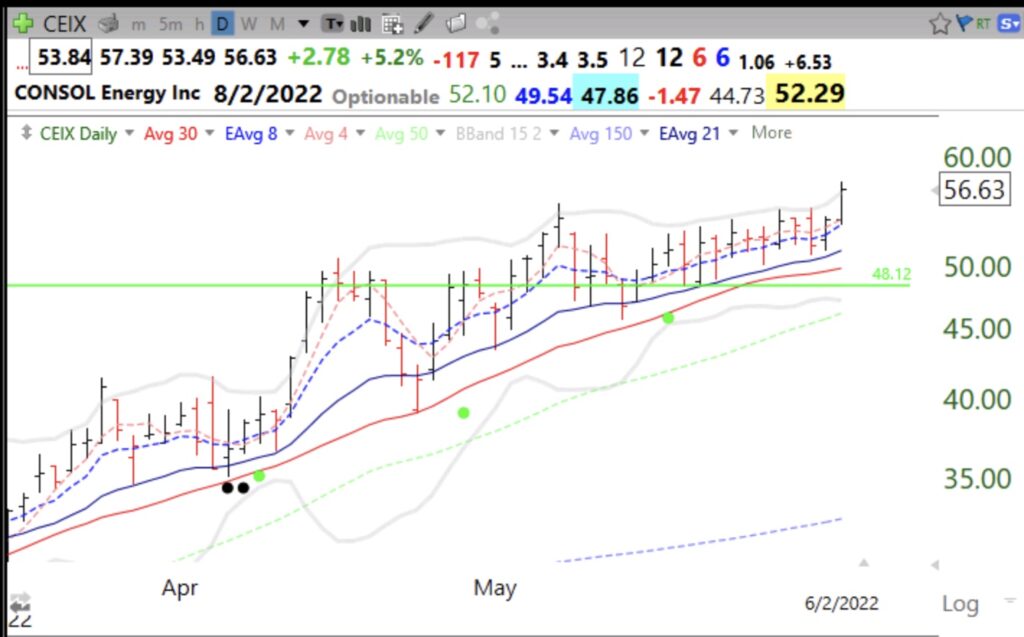 As has VLO.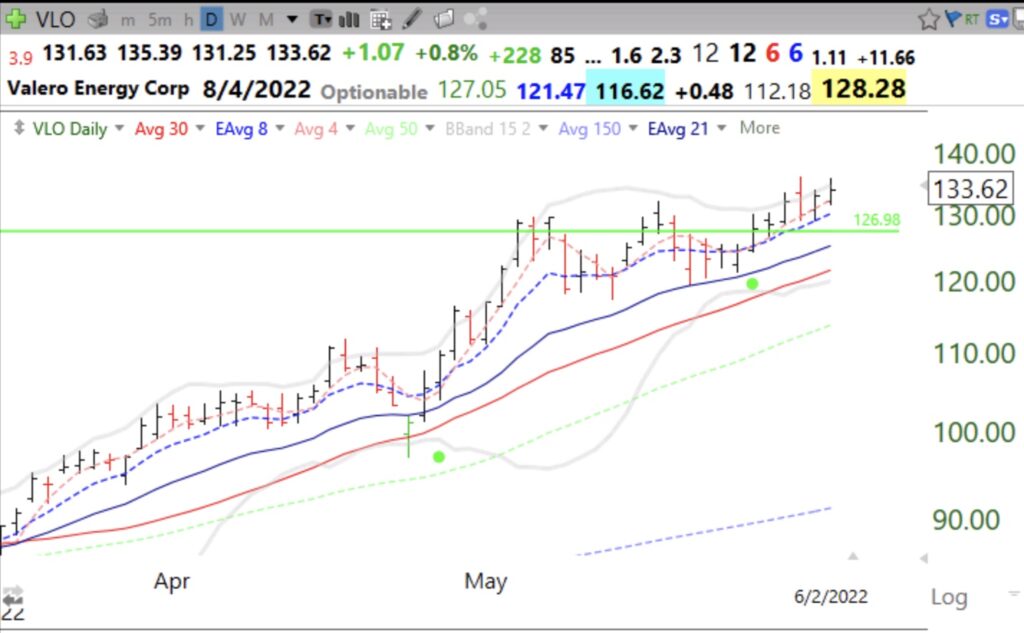 I sell immediately upon a close below the green line.