No one knows whether today's bounce will hold. However, stocks at ATH could turn out to be leaders. LPLA has held up well the past few weeks. Here is the weekly chart.It has a weekly green bar. I place my stops below the low of the week with a green bar.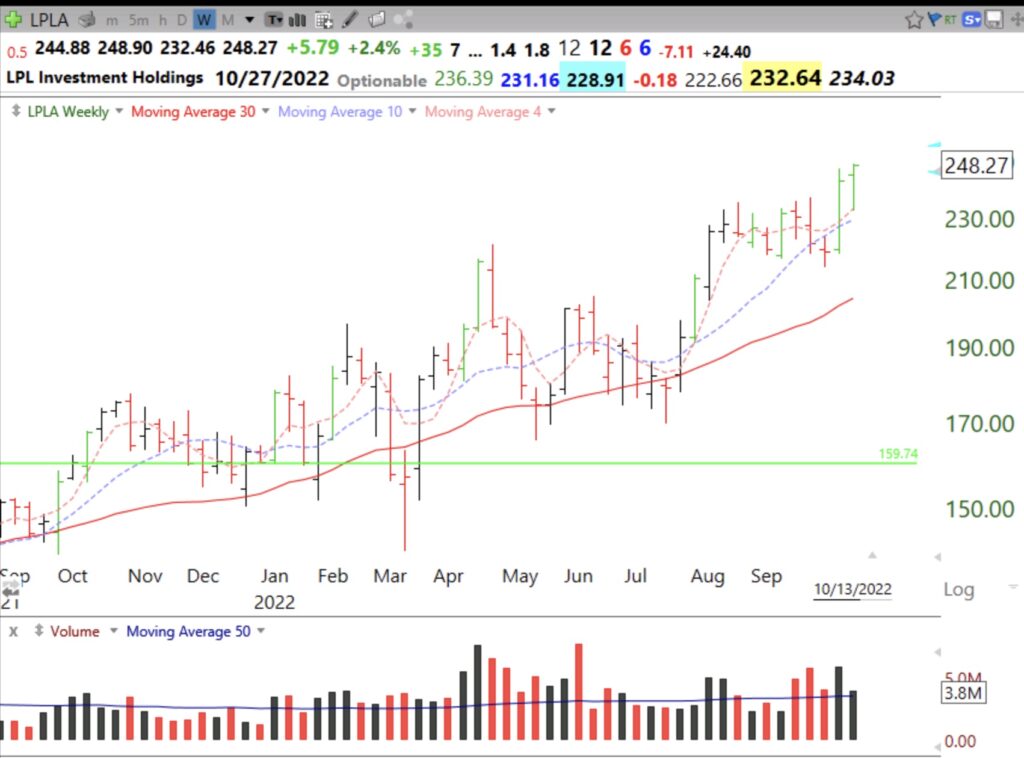 As does AMLX and a recent GLB.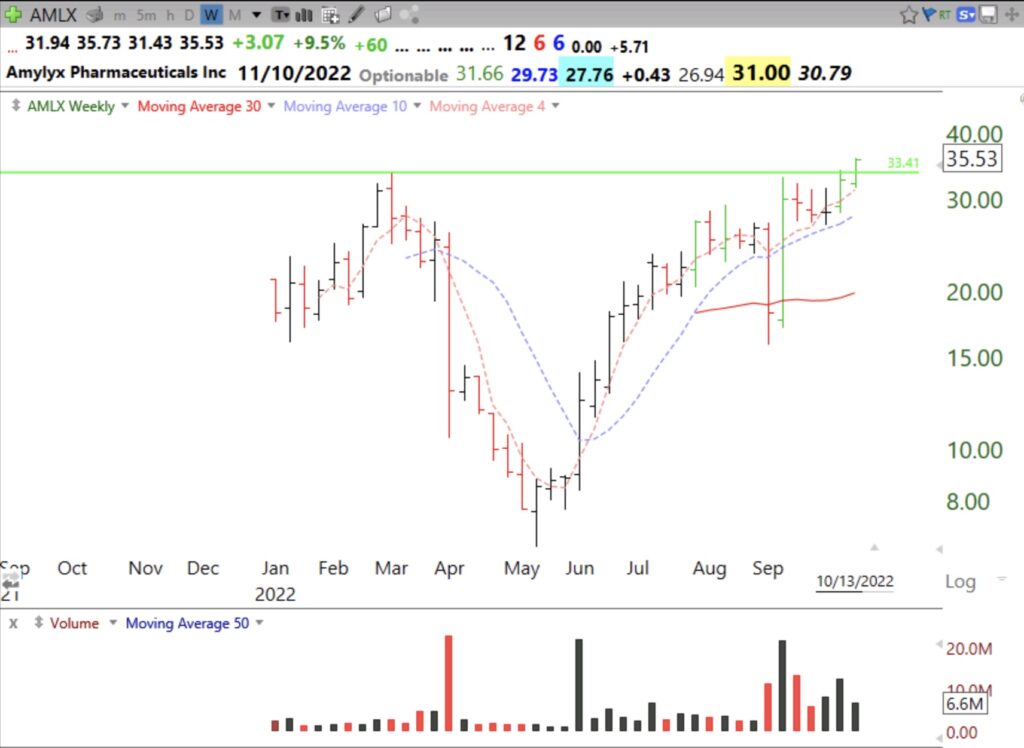 And INSW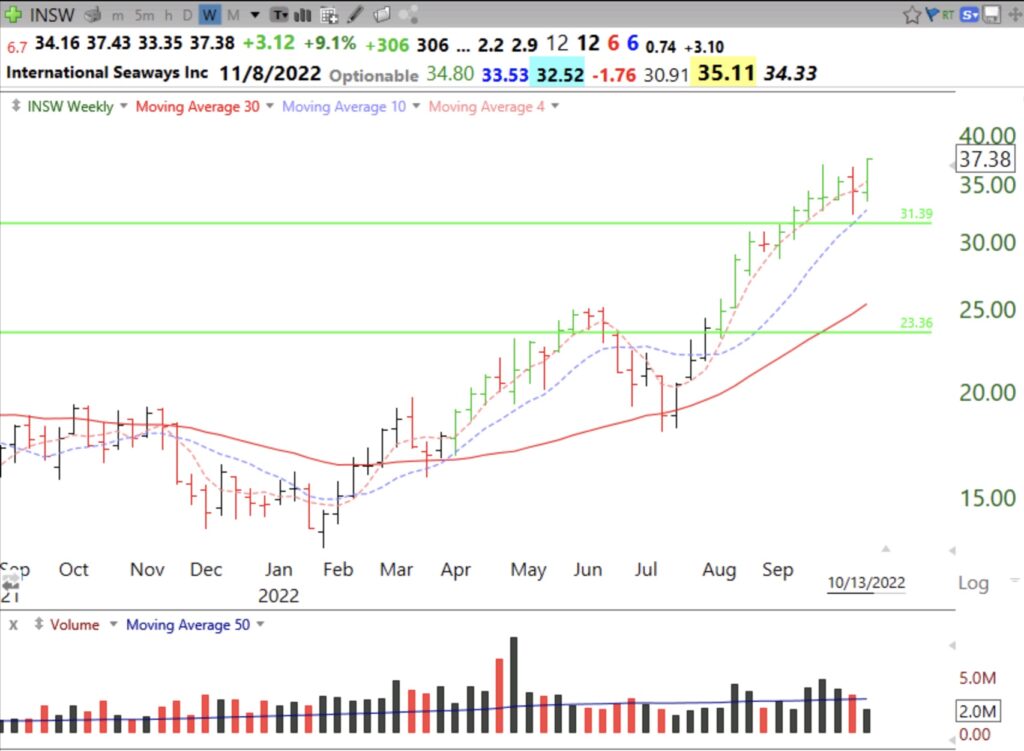 And SGML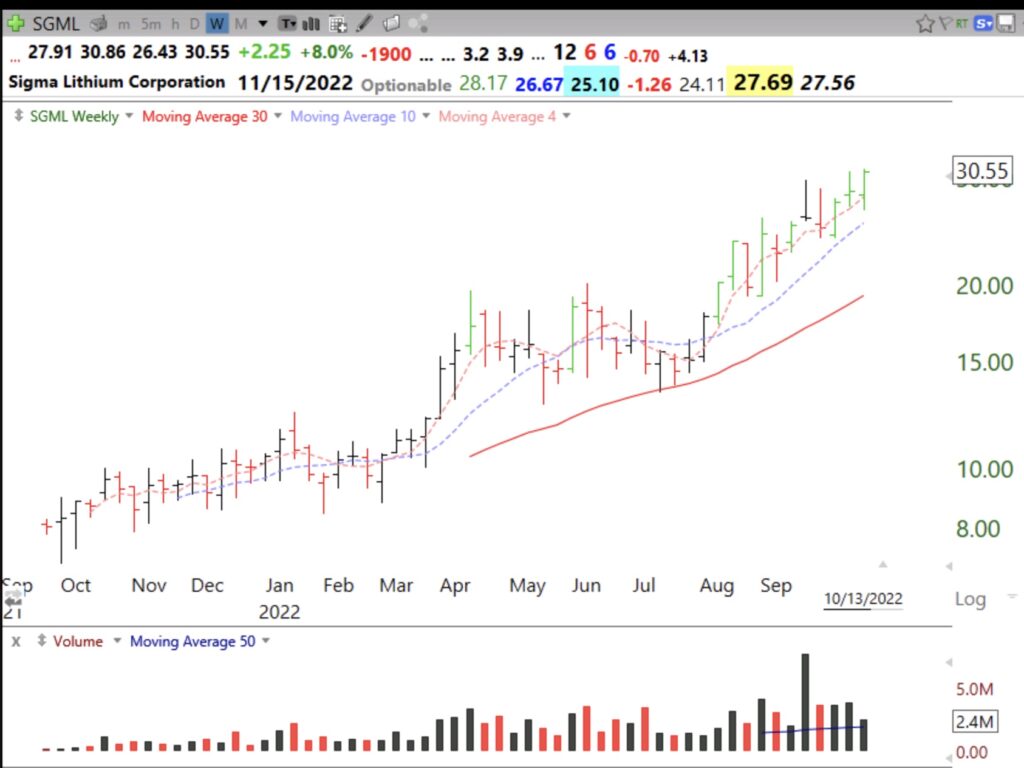 CI, but no weekly green bar.